considerations around safeguarding and appropriate practice. Digital wellbeing for both student and teacher was something schools were needing to address more clearly as the divide between home and work was becoming blurred.
Now, schools have returned to regular practice, but technology continues to be used more than ever. Students in particular can have a very active online life from a young age which can shape and impact their digital wellbeing. They can use social media, online game when at home, use technology to complete school work and socialise with friends online when not together. Teachers as well can partake in similar online activity that can contribute towards their overall wellbeing.
Social Media and Digital Wellbeing
In recent times, online platforms such as social media apps have included new features to support digital wellbeing which can involve limiting the exposure of content or encouraging active breaks. Some of the latest features include:
Tools to Support Digital Wellbeing 
Digital wellbeing can be hard to educate around and support. That's why, we have a range of tools and services to help you raise awareness and encourage positive digital wellbeing for your community:
Young people, online wellbeing, and developing healthier habits podcast episode 
Headstart Kernow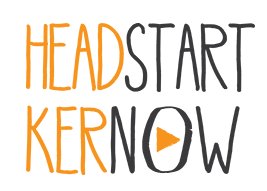 HeadStart Kernow is a partnership programme to develop resilience and mental well-being in young people. It is Cornwall Council-led and Big Lottery-funded. HeadStart Kernow is focused on young people aged 10 – 16, as evidence clearly demonstrates that half of diagnosed lifetime mental ill-health cases begin before the age of 14, and 75% before the age of 18; it is co-produced with young people who inform and influence it and are key stakeholders; it is universal, and about prevention with targeted support. We embrace new and innovative ways of thinking and working and people are at the heart of what we do.

During consultation with over 1000 young people, it became apparent that the online world was of particular concern, not simply because of the risks encountered there, but because young people felt that the adults in their lives did not know how to help. The digital resilience project offers training and support to professionals to appropriately identify and respond to the risks young people face online and to increase their confidence in dealing with these issues.