Please Note: This information is under strict embargo until Wednesday 23rd June 2021 00:01
We've put together a media pack to help make it as easy as possible for colleagues to spread the word about the 2021 report and the essential support Report Harmful Content provides. We hope this will provide you with everything you need to be able to support the launch online and in your respective networks.
General Information
Report Harmful Content (RHC) is a national service that encourages anyone to report harmful content online by providing advice on how to report harm online to industry platforms, including links to the correct reporting channels, and offering mediatory support where the correct reports have already been made to industry. Having received a report, RHC will either explain and justify the providers reply or provide further assistance and representation to action the harmful content as required. Report Harmful Content:
Provides information on community standards
Directs victims to provider reporting mechanisms
Provides recourse for victims/ witnesses
Provides mediatory support encouraging industry to take action against 8 types of harmful content online
Download the Report
Through These Walls,  analyses data  between January 2020-December 2020. The report shows that the RHC website received 17,406 visitors and practitioners dealt with 644 unique cases. Some of the key findings showed:
Staggering 292% increase in harmful content cases reported
One in three incidents involved bullying or harassment
Concerning 225% increase in 'hate speech' reported
Domestic Abuse trend finds 75% of perpetrators personally known to the victim, and three-quarters of reports made by women
Young men in the 19-30 year age bracket were twice-as-likely to be searching for harmful pornographic content than women
Social Media Support
We will be continuously promoting the launch over the coming days through our social media channels using the hashtags #ThroughTheseWalls and #RHC2021. Please do like and share content from SWGfL and RHC channels on social media using the handles @reportHC or @SWGfL_Official: You find all of our channels right here:
Report Harmful Content: Twitter, Facebook, Instagram
SWGfL: Twitter, Facebook, Linkedin
Should you wish to tweet about this, some example tweets can be found below.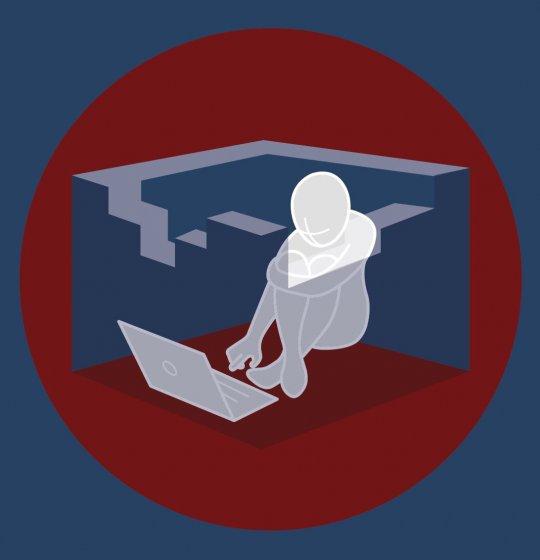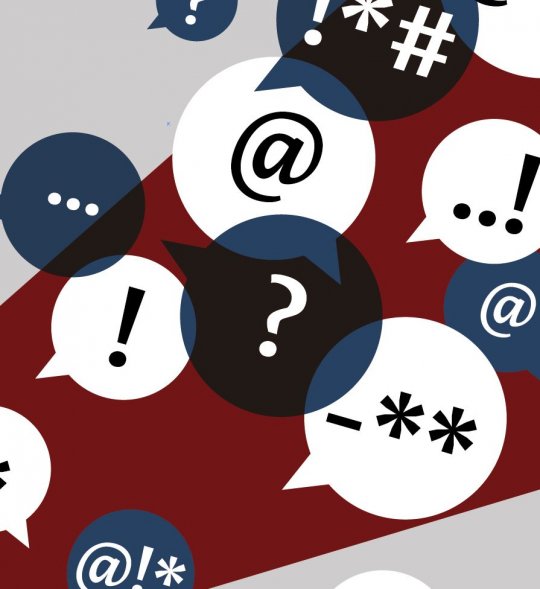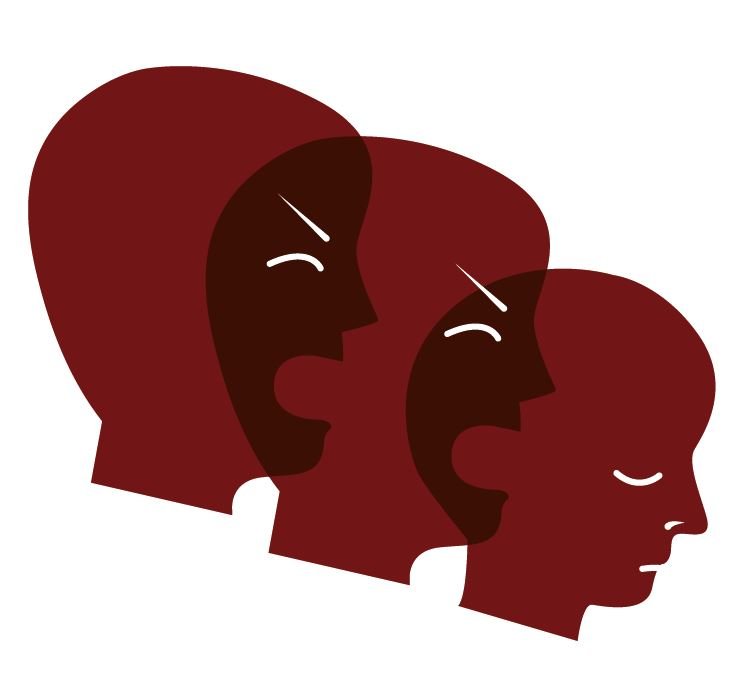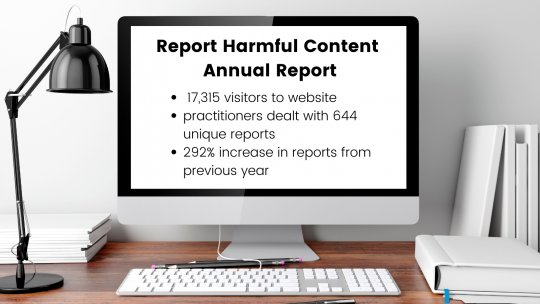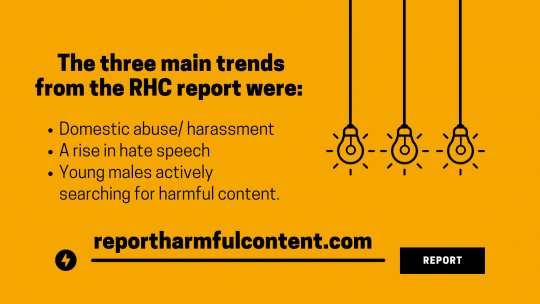 RHC Button
We've recently developed a new downloadable button for organisations to place on their website allowing easy access to the reporting part of the RHC. Essentially, implementing this on your website will provide quick access to the reporting part of RHC for all your website users.
The initial thought behind this is that many young people still in education may want to access reporting routes whilst at an establishment (school, uni campus etc), have ready access to reporting options from support services they are engaging with, or be able to find them when in the privacy of their own home/ accommodation. Equally, staff may want similar access to reporting routes but not know where to look. Having this readily available button facilitates that.
However we think the initiative provides a really quick win for any organisation wanting to show that they're doing a bit more to tackle online safety issues and enabling this route to be easily accessible for any of their website users.
If you would like to find out more and test this feature prior to official launch, please get in touch with the harmful content manager:
You can download the official press release here: