homepage.
In a hyper connected world, Information Security and Data Protection can be daunting
With threats like ransomware, reports of huge companies being hacked, and the importance of GDPR, there's a lot for schools and organisations to think about when it comes to security and data protection.

As a charitable trust dedicated to the safe and secure use of technology in education, we've been providing support, tools and services around Online Safety for over 20 years. We have developed information security and data protection support, tools and services in the same way.

Protect your education community and organisation with our Security Products and Services! To protect your school against cyber security threats and attacks you can also discover our Cyber Security Checklist for Schools which highlights the best practices to keep data and information safe.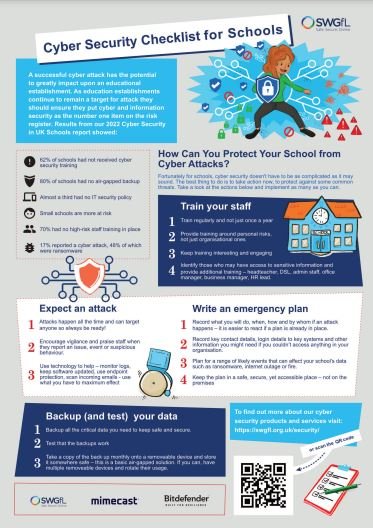 Security Products & Services
My School's Been Hacked - Podcast Episode 
Information Security Resources