The DfE's laptop for disadvantaged children programme is distributing laptops to Local Authorities and Trusts to loan to those children to support their learning and access during
the restrictions imposed by Covid19.
Recognising that safeguarding children online is critical and the Local Authorities and Trust's safeguarding obligations, SWGfL has worked with a number of Local Authorities to create online safety resource packs to protect and inform those receiving a device. 
These are pre packed A4 sized packs containing age appropriate printed content to accompany the distribution of laptops for disadvantaged children to support primary aged children, their parents and families in effectively and safely using the device and connectivity. 
For further information, please contact esafety@swgfl.org.uk
Pack Content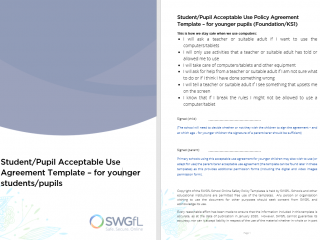 Acceptable Usage Policy (SWGfL)
Acceptable Usage Policy for younger children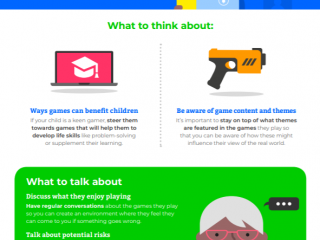 Gaming guidance for pre-teens (Internet Matters)
This A4 double sided guide provides practical gaming tips to help pre-teens gaming online get the best out of their experience and stay safe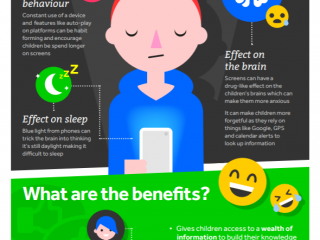 Managing children's screen time (Internet Matters)
This guide provides advice on how to manage children's screen time. This easy to use A4 double sided guide contains: effects of screen time on children, benefits of screen time and tips and more.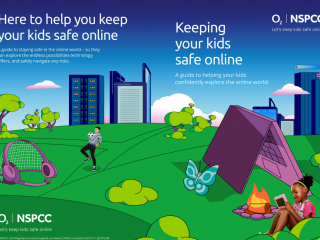 Online safety booklet (NSPCC)
This handy booklet offers practical, simple guidance on the risks your child might face online, some advice about what you can do to keep them safe, and where you can go for more help and support.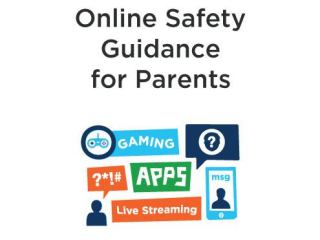 Online Safety Guidance for Parents (SWGfL)
This pocket size leaflet gives parents and carers points to consider and useful links on the topics of gaming, bullying, live Streaming, apps and instant messaging.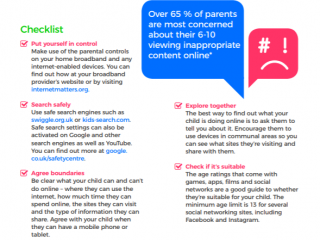 Online safety guide for parents of 6-10 year olds (Internet Matters)
The online safety guide provides safety tips to help protect children aged between 6-10 years' old in the digital world.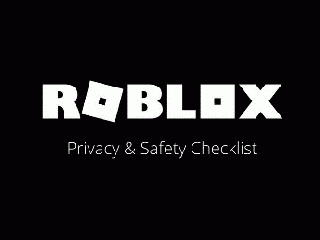 Roblox Checklist (SWGfL)
The Roblox Checklist provides all the information about the online multiplayer game creation platform while giving you quick answers to questions such as, what is Roblox? how to report abuse in game? how do block users in-game? and how to add a PIN to your account?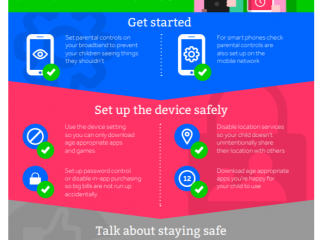 Set up kids' tech devices (Internet Matters)
Getting your child's devices set up safe will help you make sure that they get the best out of their device. Our handy A4 checklist gives you some simple tips to give you a head start.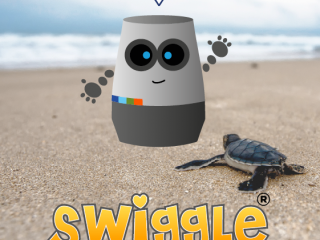 Swiggle (SWGfL)
A5 Resource signposting Swiggle - child-friendly search engine from SWGfL.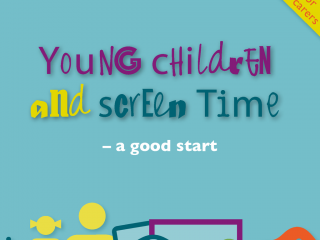 Young People and Screentime (SWGfL)
Digital devices at home deliver media, entertainment and internet access for the whole family. They also provide new opportunities for creativity and learning.
How can parents and carers help children get off to a good start using digital devices? This guide provides some tips and checklists to help you.
Each pack is £1.75 (plus VAT) (including postage and packing) (minimum quantity 20)
For further information and to order, please contact esafety@swgfl.org.uk