Online Reputation is Important, But Hard to Manage
Many schools are completely unaware of the majority of content being circulated about their school on the Internet. Whilst they realise the importance of monitoring online mentions, they simply don't have time to manually trawl for content.
The reality is that most reputational issues are dealt with reactively, which makes reputational damage harder to avoid.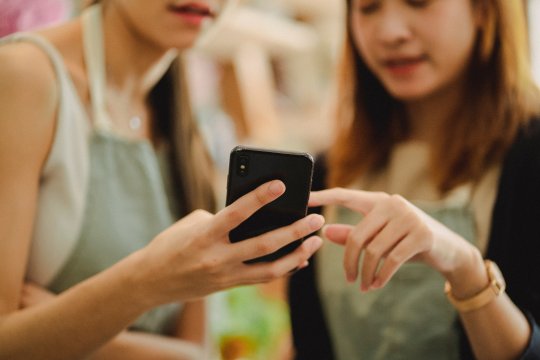 45% of Online Issues Reported by Professionals Are Reputational
The UK Safer Internet Centre released their Helplines Annual Report in November 2020, and again cite reputation as the top issue faced by professionals in the reports they received.
Online mentions can have a severe impact on your schools reputation, influencing important factors such as Ofsted assessments and student numbers. Having an accessible platform to review your online mentions gives you space to respond quickly.
Ready to Take Control of Your Online Reputation?
Introducing Reputation Alerts, an automated solution that helps you stay on top of your online mentions. Reputation Alerts will keep you updated whenever and wherever your school is mentioned online.
Choose your keywords, set your notification preferences, and Reputation Alerts will notify you when content is published that mentions your school. Keep your finger on the pulse and proactively manage your online reputation.
Reputation Alerts Features & Benefits
Staying on top of your online mentions is the first step to fully regain control of your online reputation.
Save valuable time & money
Be the first to see content that mentions you
Respond to negative comments before it goes viral
Searches 10M+ pages and 500M+ tweets per day
Up to 5 variations for each keyword or phrase
See the sentiment and influence of your captures
Track your Reputation over time and spot trends
See who your online influencers are
To see how valuable Reputation Alert could be to your organisation, why not give it a try with our free 5 week trial?
Working with SWGfL provides the Trust with a single point of contact, they understand our schools and the problems we face.
Award Winning Services You Can Trust
We are a well established 'not for profit' charity and aim to ensure everyone can benefit from technology free from harm.  We have been at the forefront of online safety, supporting schools for over twenty years. In that time we have:
Developed numerous digital products
Amassed a great deal of industry specific knowledge and technical expertise
Received multiple awards and accolades for innovation
Supported over 14000 schools through the provision of digital solutions
Served over 1m users with our award winning child friendly search engine, Swiggle
Simply put, you can depend on us to provide you with a solution that really works!
Reputation Alerts Packages & Pricing
|   | Primary | Secondary | MATs | Custom |
| --- | --- | --- | --- | --- |
| Included Alerts | 5 | 5 | 5+ | 5+ |
| Max Results per Capture 1 | 240 | 300 | 300 | Contact Us |
| Max Average Results per Day 2 | 80 | 100 | 100 | Contact Us |
| Email Notifications (per user) | 10 | 10 | 10 | 10 |
| Price per Year | £400* | £500* | Contact Us | Contact Us |
| Save 10% with Reputation Alerts & Whisper Bundle | £675* | £855* | Contact Us | Contact Us |
| Add 5 Extra Alerts | £200* | £200* | £200* | £200* |
Reputation Alerts is fully customisable, so we can create a bespoke package that suits your specific needs. Contact us to discuss how we can configure the perfect Reputation Alerts system for you.
To purchase a subscription via invoice or credit card, please register for an SWGfL account. Once you are registered, you will able to subscribe to Reputation Alerts - and any of our other services.
*All prices show are exclusive of VAT which will be charged at 20%.
1Alerts that capture lots of results are usually too broad and will flood your inbox with irrelevant captures, as such we limit how many results each Alert can pull in at one time, and disable Alerts that are too broad
2We monitor how many captures each Alert pulls in using a rolling average, and disable Alerts that go over the limit. This is to prevent your inbox being flooded with irrelevant matches, which has a deterimental effect on system performance
Reputation Alerts Knowledge Base