Now that we are all back in the swing of things in this new year of 2018, first order of business, only the biggest education event of the year!
And as in previous years we will have a big presence at BETT, showcasing our best and latest products and services.
BETT Awards 2018 Finalists
We are proud that two of our projects are shortlisted for a BETT award this year:
Service and Support - 360data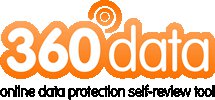 Schools are now having to manage an ever increasing amount of data as digital systems and the internet become more embedded in our lives and in education. SWGfL are meeting this challenge with 360data, an online self-review tool designed to develop knowledge, systems, and policy around data protection.
We are delighted that 360 Data has been shortlisted for a BETT Award, which recognises the work we are doing at SWGfL to support educational settings in the UK meet the challenges of data protection they face on a daily basis

Andrew Williams, SWGfL Online Safety Consultant
Watch our 360data Award Submission Video
Free Digital Content or Open Educational Resources - Barefoot Computing
Our Education team support the delivery of BT's Barefoot Computing project, which has been selected as a finalist in this category. The project supports primary teachers with free, cross-curricular, computer science resources and volunteer-led workshops.
Find out more about the Barefoot Project.
Talks
David Wright, SWGfL Manager and Director of the UK Safer Internet Centre will be presenting on the Governments Internet Safety Strategy.
If you would like to attend this talk, head to the Smoothwall stand (D184) at 12:00pm Wednesday 24th Feb.
Where to find us at BETT
This year we have products and services showcased at various stands:
Barefoot Computing Project - STEAM Village (Stand SV14)
Come and visit us in the Steam Village, we will be showcasing the free Barefoot resources, playing Safety Snakes with our BeeBots, and answering any questions you have about the primary computing curriculum and how the Barefoot resources and lesson plans can help.
Assisted Monitoring @ Senso Cloud (Stand F320) and Securus (Stand E352)
Discover our Assisted Monitoring service, working with multiple monitoring software providers to give schools added support on various platforms.
The Assisted Monitoring service provides schools with an extra layer of protection and support when monitoring the network for key words and phrases, drawing on the expertise of the Professionals Online Safety Helpline. We offer a fully holistic service incorporating online safety, safe guarding and the technical running of monitoring software, in line with keeping children safe in education.
Come and find Carmel with Securus on Thursday and Senso Cloud on Friday, to find out more about the service and how we could work with you.
Out and About
Representatives from all departments of South West Grid for Learning will be out and about at BETT, so if you know us or you spot one of us with either an SWGfL or UK Safer Internet Centre lanyard around our necks, please say hello, we will be happy to chat about any issues surround technology and young people.
We look forward to seeing you there!