We were extremely delighted to once again speak with Laura Higgins (Director of Community Safety and Civility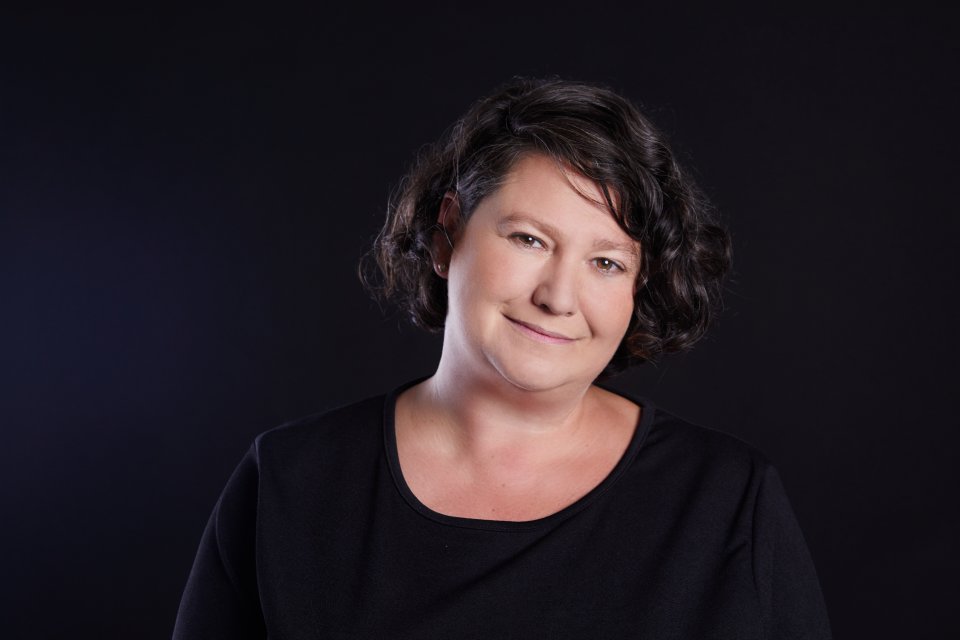 at Roblox). We spoke about what the online gaming platform has seen over the last year as well their approach towards users socialising and forming online relationships in light of our Safer Internet Day theme of 'All fun and games? Exploring respect and relationships online'. Find out what was discussed. 
With this year's Safer Internet Day theme being all about respect and relationships online, how does Roblox encourage respect online between other players?
In 2019 we created our Digital Civility Initiative to provide actionable resources for parents, caregivers, and educators to promote learning about safety and digital civility, as well as to teach kids and teens how to interact online in a positive way and equip them with the tools to recognise questionable or inappropriate behaviour.
The Roblox community also hold high expectations of others on the platform, sometimes people will make comments in the text chat if they see people breaking the rules or being unkind, we want to help nurture that; taking responsibility for your behaviour, feeling safe to stand up for  others when it's appropriate and helping set the ground rules, while our safety measures underpin that.
We spoke in 2020 about the rising user rate on Roblox through the years and the impact it has had on the gaming industry, what did you see in 2021?
Roblox has continued to grow throughout 2021 with 50 million daily active users (DAU) as of November 2021. We continued to provide a place where people could hang out when they were still limited in real life, and have seen more and more diverse social opportunities on the platform including concerts, fashion exhibitions, award shows, dance, and ways to celebrate holidays.
We are seeing growth in every area, new people joining the community, people returning after a break, and professional developers coming to the Roblox universe to create, it's wonderful to see our community grow and thrive!
Is it common for users to date or form relationships on the app? Does Roblox have an approach towards this?
Roblox is a safe space for meeting online friends, chatting, and collaborating on creative projects, but we prohibit content that seeks or portrays romantic relationships, including animations of kissing, hand holding, or other romantic gestures in a romantic context. Experiences that depict romantic events, include weddings, dates, and honeymoons, all of which are banned on the platform.
Is there a risk of players forming connections with people they don't know? What advice is there if they come across someone who is being harmful or offensive?
Roblox is a social platform where players will interact with people they don't know. It is possible to set up private servers for groups of friends to play together but most people enjoy the opportunity to collaborate with others. Parents of younger users can turn off chat or restrict it to friends only.
Safety at Roblox is our number one priority. We actively encourage our users to report any activity they feel uncomfortable or concerned about: users can easily mute or block players that they come across in games and report inappropriate content/behaviour using our Report Abuse system located prominently throughout the site and in-game.
There's such a wide appeal towards Roblox that can accommodate children and young people to socialise together, do you think that's why the platform is so popular?
Roblox provides a safe place for people to socialise, connect with others, create and have fun. Just as in the real world, human connection is important for everyone, and having a place where you can do so while having lots of different experiences makes it appealing for everyone! Roblox is just a reflection of what happens in "the real world". People come to our platform for many reasons, but sharing experiences with others is a key component to many/the majority of them.
In your opinion, do you think socialising through gaming will become more popular as time goes on? What do you think the future holds in terms of how we interact online? 
We could not have anticipated the need for online social spaces that the pandemic created, however people were already using games platforms as a social place, the lockdown period made these experiences a lifeline for many. Lots of friendships were created through this period and people will want to continue hanging out with their online friends as well as their real-world ones. While there are of course some single-player games that are hugely popular, co-op games whether they be ones where you play against others, or in a clan with friends against other teams have become the go-to for many players. Roblox has experiences which are inherently social, they are literally based on towns where you hang out with friends.  Game developers have seen the opportunities and I can see this trend continuing.
Education started moving towards hybrid and in some cases even fully remote, what do you think Roblox can bring to the educational sector to aid or enrich education?
Roblox was created as an educational platform, used in Physics lessons to allow students to carry out experiments online. It has developed into a creative platform where every day, students around the world use Roblox to learn. Roblox Education works with outstanding educational organizations and developers to bring high-quality learning experiences to the metaverse. In 2021 we launched Roblox Community Fund which provides sponsored grants, investments, and advances – all to help educators and developers teach with Roblox. Roblox Studio (our free toolset to build, publish and operate on Roblox) offers educators and families a free, student-friendly tool to learn coding, computer science principles, animation, 3D design, and development. Teaching with Roblox Studio fuels students' creative confidence by providing a practical sandbox for them to demonstrate Next Generation Science Standard (NGSS) Practices.
Esports is on the rise in every level, becoming more prominent than ever and maybe even becoming a part of the Olympics. What do you think the evolution of Esports will bring to the gaming community in general, but more so to young children?
Esports offers many exciting opportunities for young people, like any competitive activity, it takes focus, commitment and training to really hone those skills and work your way up to pro-level. As we know, some of the top gamers are earning huge amounts of money from sponsorship and winning international competitions. The reality is that most people won't get picked to join a top-level squad, or make millions out of ESports, but as long as you are realistic about that, it is ultimately fun, a brilliant team sport, and teaches lots of transferable skills.
Females are having disproportionately higher levels of abuse online and we know from research that female gamers have a worse experience in games, once their gender is revealed. What is your opinion on this and what is Roblox doing to mitigate this?
During the pandemic we saw an explosion in female creator growth: 100% growth in female Studio users (both U16 and 16+) in the first year after the onset of COVID-19 (March 3, 2020 to March 16, 2021)
Lots of great role models are inspiring a more diverse creator community, creating more diverse spaces. Over 40% of the community on Roblox is female and we were recently cited as one of the most welcoming gaming spaces for women and girls. We want to offer a platform where everyone feels welcome and safe. Having clear rules about behaviour and showing consistency in moderation helps build trust, and also makes it clear how we expect people to behave towards others on the platform.