5th February 2019: Liverpool Football Club and the UK Safer Internet Centre hosted over 400 children at Anfield on Safer Internet Day. Thirty-one schools from across Liverpool gathered to listen to our online safety expert, play Safer Internet Day games, meet LFC players and tour the stadium.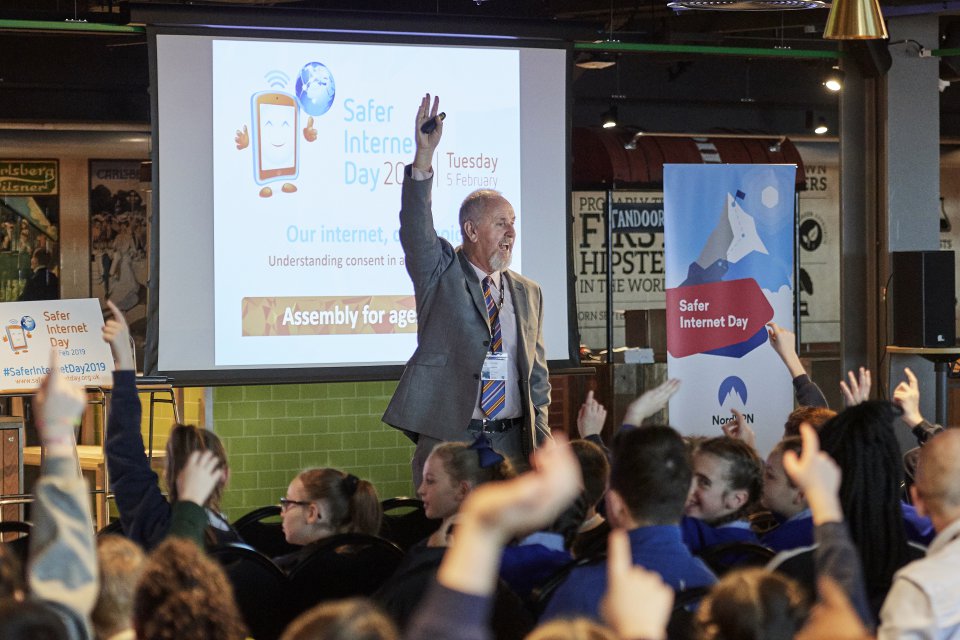 Schools arrived at Anfield to be greeted by LFC Mascot, Mighty Red, with high fives all around. Then the morning kicked off with Alan Earl, SWGfL Online Safety Consultant, delivering a session based on the Safer Internet Day education packs centred on this year's theme of Consent in a Digital World. Local primary school children learned about permission, when to ask for it and how to say no if they don't feel comfortable with their personal information being shared online.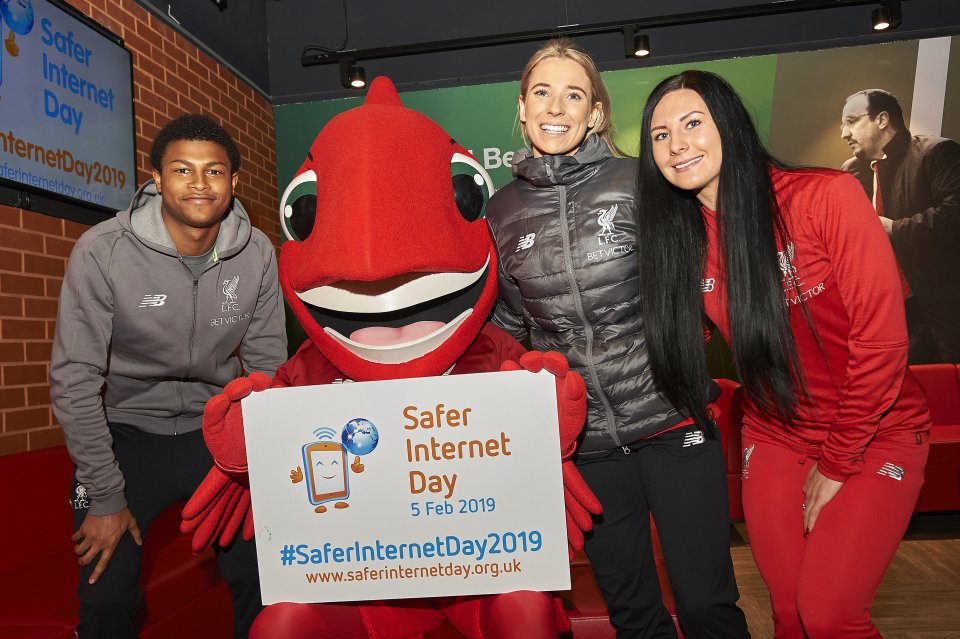 The children got to meet footballing legend Robbie Fowler, first team player Rhian Brewster and women's team players, Leighanne Robe and Kirsty Linnett. The players answered questions about their careers and how they use the internet and social media. They also shared with the schools their best tips for keeping their personal information safe on the internet.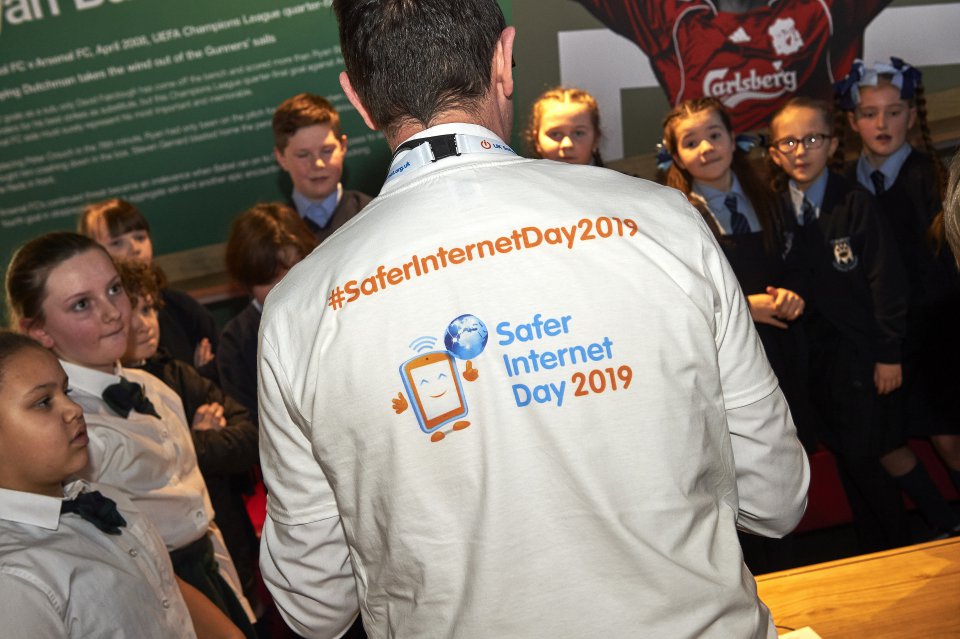 In the second session the UK SIC team organised an exciting, real-life version of our SID TV 360 app, Data Detective, created especially for Safer Internet Day 2019. In the activity the children had the chance to solve problems and look for clues as Data Detectives while learning about consent and how to look after their personal information online.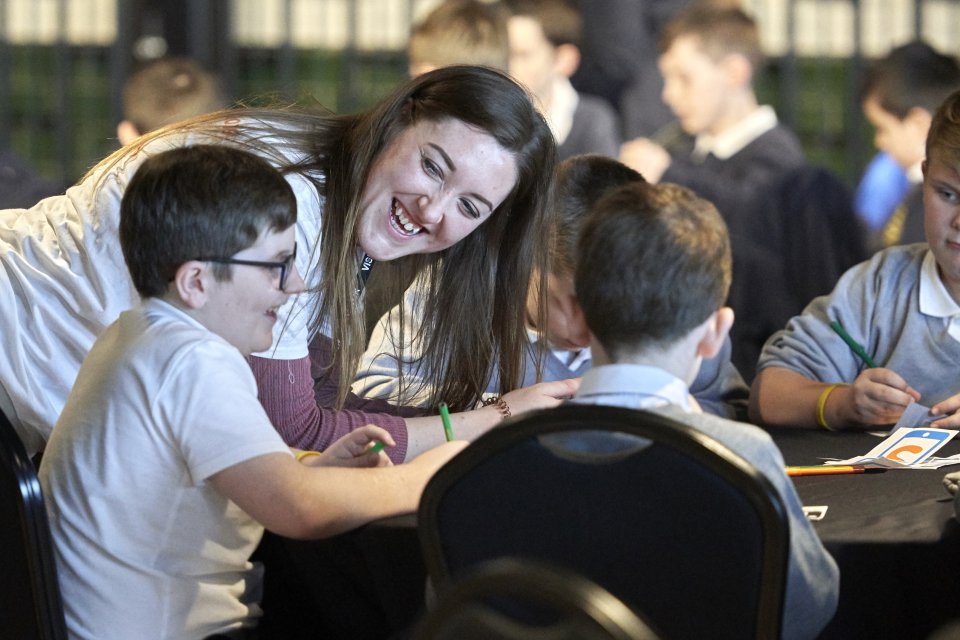 Each child made a pledge to help make the internet a safer place for themselves and their friends. The schools finished the day with a behind the scenes tour of Anfield, visiting the pitch, team dressing rooms, Press Room and Player's tunnel.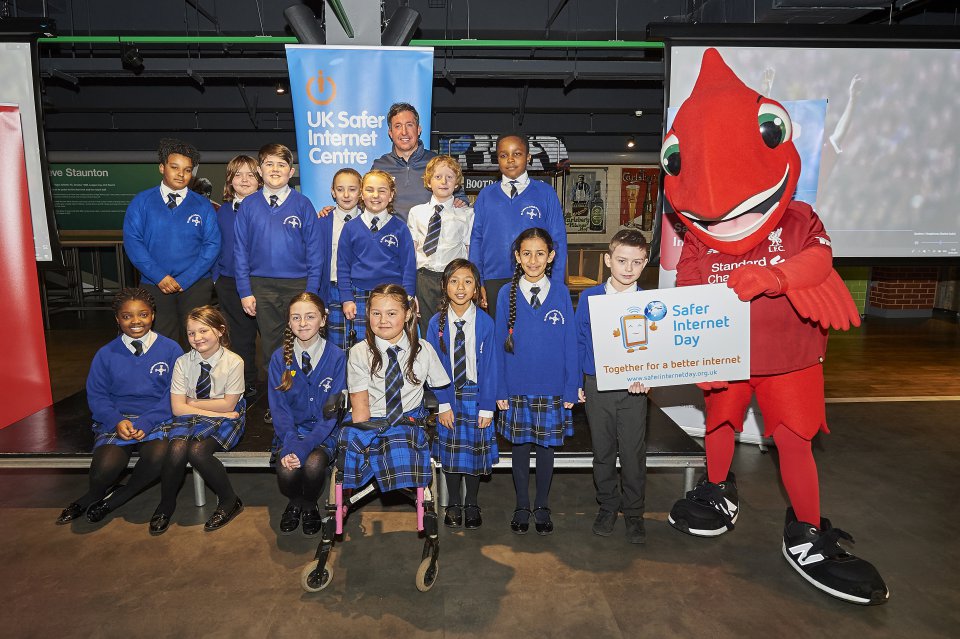 It was inspiring to see the young people of Liverpool participate in Safer Internet Day with massive amounts of energy and enthusiasm. We look forward to returning to Liverpool in 2020!