Barefoot is excited to announce a new resource, Pizza Party! Created for pupils aged 9-11, it brings data collection and analysis to life through the power of pizza! This is a 5 lesson resource that explores Italy and the logistics of planning a pizza party, including copyright, effective searching on the internet and use of data modelling using spreadsheets.  And it all culminates in a class pizza party!
See below for an overview of the five Pizza Party lessons: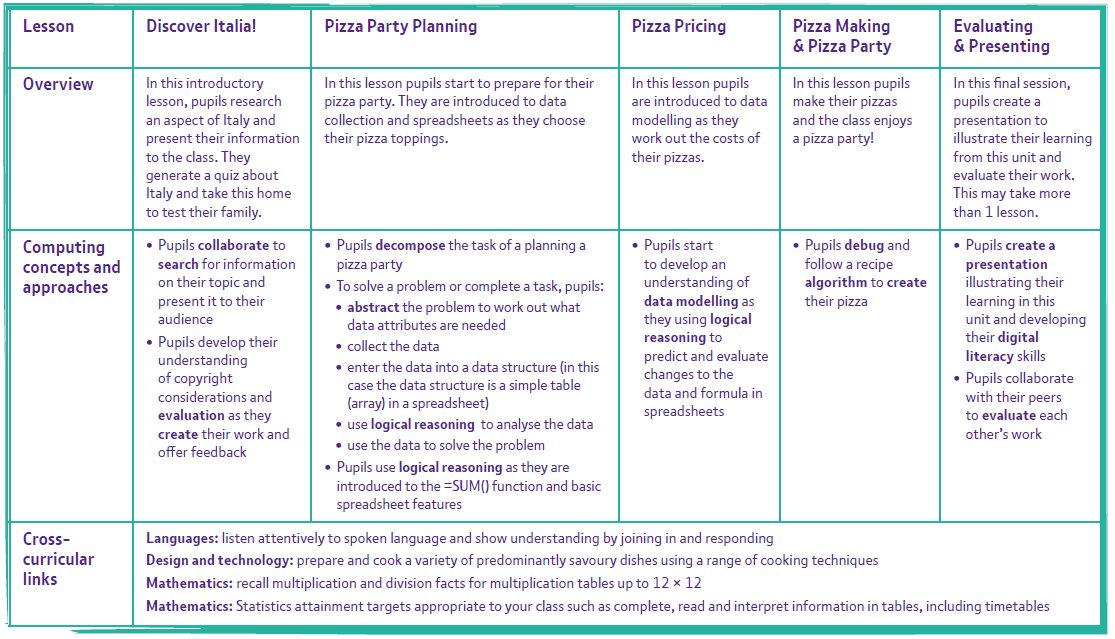 How do I get involved?
Make sure you're a registered teacher on our website, this ensures you can access the classroom resources. Then in order to get your Pizza Party started simply download the resources. Each of the five lessons comes complete with a full lesson plan, Powerpoint presentation, worksheet and template spreadsheet (where relevant).
There's more!
Qualifying teachers can get their hands on a pizza box filled with goodies, and a £25 prepaid Mastercard to buy the ingredients for their class pizza party! The pizza box will contain a chef's hat, a pizza recipe card and shopping list, a classroom poster, pupil stickers and a lesson overview sheet. 
Not had a Barefoot workshop?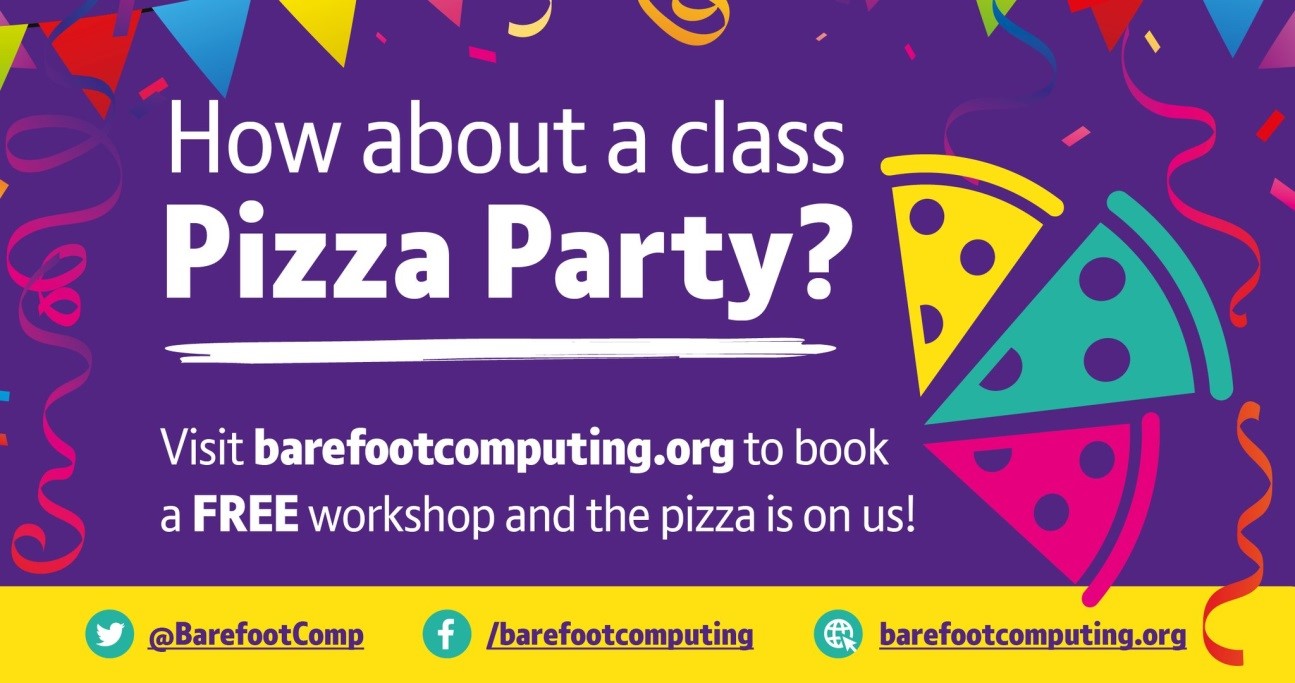 To get your pizza box and voucher you must request a standard Barefoot workshop* by 19 July. The workshop needs to take place by 20 December 2019. Just enter the campaign code 'PIZZA' in the campaign code box when you make your request. We will then send you the pizza box full of goodies and a £25 voucher (separately) which will help you when teaching the Pizza party lessons to your class. But hurry!  The boxes and vouchers are available to the first 200 schools requesting a workshop.
*The Barefoot workshop is for teachers and focuses on computational thinking, providing an interactive tour of our free resources and the Barefoot website. The workshop will not focus on the Pizza Party resource - this is for you and your pupils!
Already had workshop, or already using Barefoot? 
No problem, download the Pizza Party resources and you'll be in with a chance of winning a pizza box and a £25 voucher in the weekly prize draws (until w/c 15th July).
Show us your skills on social media
We love it when you engage with us, use the hashtag #GoBarefoot and tag us using @barefootcomp on Twitter or Facebook. Show us you Pizza Party journey. What have you been up to in the classroom, perhaps your best pizzas, your Italian knowledge or a nifty spreadsheet or two.
Buon Appetito!