Get on with it Andres, Online Safety Live has already kicked off!
Delivered by our specialists at SWGfL, this coming year Online Safety Live will deliver more than 40 events right across the UK. Each one will provide delegates with all the latest online safety information, research, resources and tools within the two hour session. It doesn't stop there either, as all delegates are provided with course content and further reading to build their own knowledge and skills.
Online Safety Live events are free to attend, and are made possible thanks to the kind support from BT, Sky, Virgin and TalkTalk, as well as those who kindly donate the use of venues, our partners from Welsh and Scottish Governments and co-presenters C2K.
Since starting in 2013, Online Safety Live has gone from strength to strength. We've delivered a grand total of 311 events and trained 12,112 members of the children's workforce. Every one of these sessions has been delivered by the specialist team at SWGfL. The amazing team draws specialists from across education, law enforcement, industry and child protection, ensuring that the information is always relevant and bang up to date.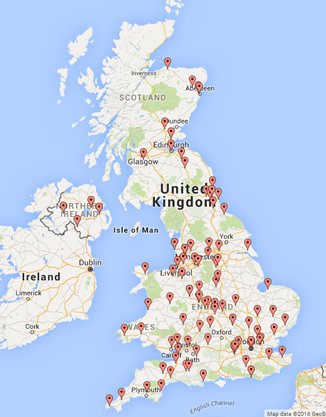 What's in it for you?
Positive impact on the children's workforce and better outcomes for children:
The feedback from 4,951 evaluations has been considerable and extraordinary:
96% said that they are likely to educate children to stay safe online
99% said they will share with their colleagues
98% said they were better equipped to manage online safety
Positive impact for the whole of the UK:
One of the most important aspects of the programme is that it is delivered in venues across the country, from large purpose built theatres to small community halls. Providing access to this information in small rural areas is as important as large audiences. The entire children's workforce has the right to access information on how to educate and protect young people online.
To find and book your free place at an Online Safety Live event near you visit www.onlinesafetylive.com