On the 9th day of Christmas, Scratch gave to me 9 ladies dancing in Scratch 3.0. Due to be released on 2nd January 2019 is the new evolution of Scratch, Scratch 3.0. Don't worry though, it's still the Scratch you know and love it's just evolved and expanded a bit. All Scratch 1.4 and Scratch 2.0 projects will still work in Scratch 3.0, so any ongoing projects can load in Scratch 3.0. As can the fab Barefoot scratch resources (use the handy filter at the bottom of the left hand side and tick Scratch to see all our Scratch resources) you'll find once you've logged in.

What's new?
There's functionality on tablets! You can create share and remix projects on tablets using Scratch 3.0 (Chromebook users will have to wait a bit longer but it's coming in the second half of 2019).

That's not all either, there'll be more characters, code blocks, backdrops and sounds available; more functionality in the paint and sound editor; as well as a new extension system where children can program devices such as Micro:bit.

You also don't need Flash to run Scratch 3.0 as it's based on HTML5 technology, so there's no Flash to update, it just runs. Of note is that Internet Explorer will no longer be a supported browser. So if you use the online Scratch editor on Internet Explorer at the moment you'll need to change to Chrome (63+), Edge (15+), Firefox (57+) or Safari (11+).

How will Scratch 3.0 help me?
There will be more bite-sized how-to videos and in-editor help for first time users. There are also updated Scratch Activity Cards and Educator Guides. Scratch 3.0 even has a Google translate extension which is great for simple translation. On the subject of translation Scratch 3.0 is being translated into many languages, with the fully reviewed languages being available at launch, this includes Scottish and Irish Gaelicl, with Welsh coming soon.

Will it look the same?
Blocks are a bit bigger to ensure functionality on tablets and to make dragging and dropping easier, and the layout is more user friendly and modern. Take a look below.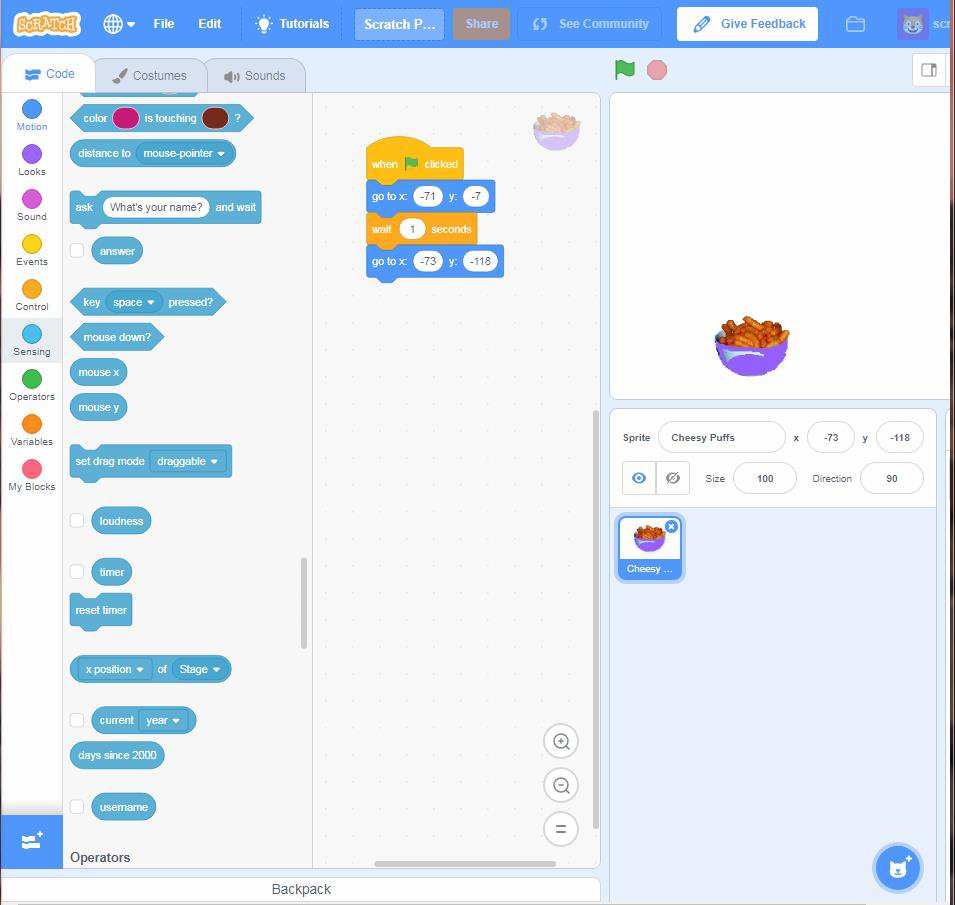 Scratch 3.0 Beta online editor
Versus Scratch 2.0 below.