No one said that being a parent was easy! With technology now playing such a huge part in children and young people's lives, trying to find a balance is becoming an everyday struggle.
However, last Monday (17 Sep 18) Apple released an update for their smartphones and tablets called iOS 12. If your children have an Apple device this update may have just made that struggle slightly easier.
The update covered a number of things, but as a parent, what really caught my attention was 'Screen Time'.
By creating a family account, I now have options to control how my child uses their phone. Not just age restrictions and blocking, but now, I can limit how the phone operates during certain periods of time.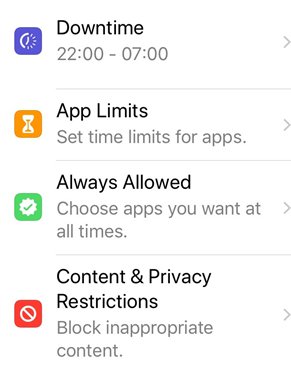 I can now set a period called 'Downtime'. What makes Apple's update good is that this doesn't mean just blocking or switching off the phone. It actually allows you to select precisely what apps can run between a period of time you set.
Now, in our house, bedrooms are 'Tech-Free Zones.' That means when we go to bed all electronic devices are charged elsewhere in the house. That works fine for us but for some children having access to a phone may be a necessity for all sorts of reasons including medical reasons or personal safety.
With the downtime feature, they can still have a phone available, but you are able to select precisely what can be accessed. No more playing 'Fortnite' until the wee small hours!
Another good feature is the ability to see exactly what your child is accessing and more importantly how often they are using their phone. You can now see how many times they pick up their phone and how many notifications they get.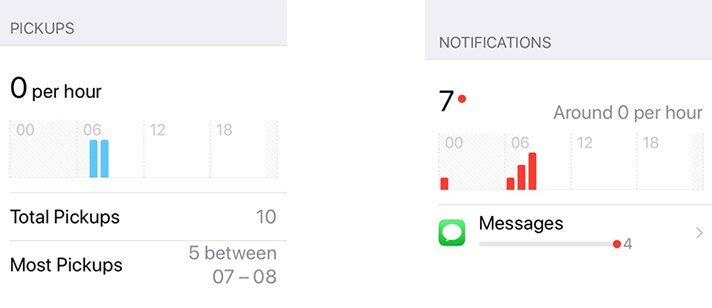 Having access to this type information, you are now able to see and adjust just how many times they get interrupted. During schooling hours this is really useful because I can now stop notifications popping up and pinging while they are in lessons. I am sure there will be a collective sigh of relief from many teachers as well.
Of course, this type of control is just another piece of the technology puzzle. It isn't a magic pill, but it does make things easier for parents and carers. For the moment though I think Apple has taken a big step in the right direction.
When you couple this use of technology with regular conversations with your children about what they do online you can start to make a really positive impact on your child's use of technology while still allowing them to embrace the benefits. Some resources such as Childnet's Family Agreement and SWGfL's adapted Young People and ScreenTime – A good start guide will provide some further useful advice and guidance to parents and carers.
This blog is a review of the new iOS12 and there are similar features you will find on other platforms.
For more resources and information have a look at the parents and carers section of the UK Safer Internet Center's website. for advice aimed at parents and carers.