This month is Anti-bullying month in the UK and is coinciding with Anti-Bullying Week from the 16th - 20th November 2015.
This year the theme is 'Make a noise about bullying', using #antibullyingweek.
The campaign is coordinated by the Anti-Bullying Alliance and they have lots of great resources that any organisation can use to get involved – video, campaign packs, logos, merchandise and ideas on how to show support and share your message against bullying on social media. For schools and youth organisations there are also educational resources – for children in Primary and Secondary schools and helpful guidance for schools.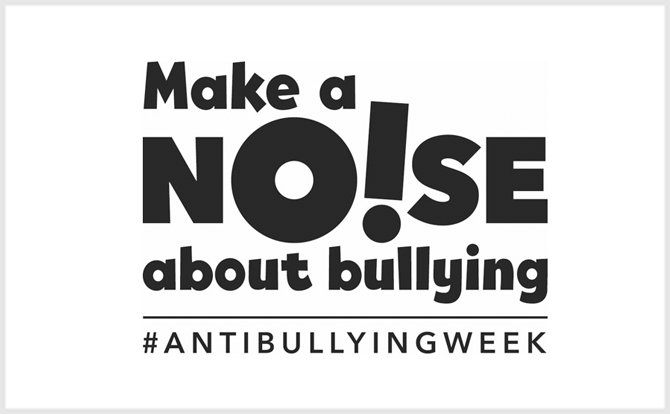 In addition, as a parent, grandparent or a carer, you can find some top tips on how you can support your child or grandchild with any issues related to bullying.
It's great that the spotlight on bullying is extra bright this month, but it doesn't stop there. Bullying is an everyday challenge for so many young people and education on this topic is crucial.
So what tools and resources are on hand to help beyond Anti-Bullying Week?
SWGfL Digital Literacy Curriculum
Our team have developed a free Digital Literacy Curriculum which provides schemes of learning for all year groups, from Foundation Stage to Key Stage 5. These are based on Common Sense Media's Digital Literacy and Citizenship Curriculum, which empowers learners to think critically, behave safely, and participate responsibly in our digital world.
The curriculum has two modules focusing specifically on Cyberbullying and Digital Relationships & Communication and provides lesson plans and resources to suit pupils of all ages.
Access the free curriculum content here: Digital Literacy or click here for the Welsh version
ENABLE Project
SWGfL is proud to be one of the European partners tackling bullying across Europe through the Enable (European Network Against Bullying in Learning and Leisure Environments) Project.
ENABLE is a European Commission-funded project from 2014-2016 with the aim to combat bullying and contribute to the well-being of children and young people through a holistic approach. What is unique about this project is that it looks at the empirical understanding of the causes and effects of bullying and effective counter-measures. The ENABLE resources, targeting ages 11-14, will consist of 10 SEL (Social and Emotional Learning) lessons that fit into the school curriculum alongside everything a school will need to implement a Peer Mentoring Programme. The ENABLE resources are being piloted in the UK at the moment and will be rolled out from January 2016.
Visit the ENABLE pages on our website to find out how the project is progressing and how you can get involved.
Professionals Online Safety Helpline
The UK Safer Internet Centre has been funded by the European Commission to deliver the Professionals Online Safety Helpline, a service to support professionals who work with children and young people in the UK, specifically tackling the area of e-safety.
Based in our Exeter office, our Helpline team can provide support with all aspects of digital and online issues which includes cyber-bullying, social networking sites, sexting, online gaming and child protection online. We can also help resolve issues professionals face about themselves, such as protecting professional identity and reputation, as well as young people in relation to online safety.
The helpline is open from 10am to 4pm, Monday to Friday  - visit the Professionals Online Safety Helpline for contact details. 
UK Safer Internet Centre Resources
The UK Safer Internet Centre has some fantastic resources on cyberbullying, including those produced by one of the Centre's partners Childnet, for younger children such as Digiduck's Big decision and for older children the Let's fight it together film.
Diana Award
The Anti-Bullying Programme within Diana Award also does tremendous work in running a very successful anti-bullying ambassadors programme in schools across the UK based on peer-to-peer support.
So there are many ways to get involved in Anti-Bullying Week 2015 – however big or small – everyone's voice or stand against bullying matters. Let's make a noise about bullying!