We are excited to announce that David Wright has been appointed as the new CEO of SWGfL. David, who is also a Director for the UK Safer Internet Centre has been a pioneering force behind establishing online safety across a worldwide scale across many years. His work in the field has brought the topic of online safety to a much wider audience, being a top advisor towards policy and practice that we see today, whilst being an important innovator towards tools and services that support users and protect victims of online harm.
From SWGfL, we are more than delighted to have David take on this new position. His support and care towards the staff and work that goes on at SWGfL shows his considerable dedication in keeping everyone, no matter who they are, safe online. We can't wait to see what the future holds and look forward to seeing what exciting new things will be on the horizon. SWGfL has worked over the years on many different areas and David has been with team through all exciting developments. Some of these include:
David Wright said: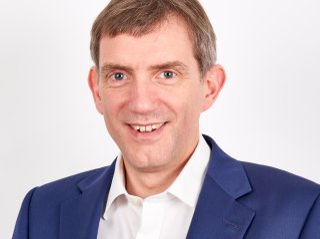 ''Having started at SWGfL back in 2008 it is my absolute pride and privilege to lead the outstanding team at SWGfL. This at a time of so much change too. Having worked with protecting people online for over 20 years, we have grown our contribution and capabilities, often in response to emerging threats and harms.
Over the years, we have received many acclaimed awards, recognition indeed of our innovation and creativity for many of the valuable services and support that we provide.  
Perhaps most importantly are the examples of where we have, and continue to, support victims of some terrible online harms not just in the UK but across the world. 
Beyond the team, we have some wonderful partners as well as stakeholders and it is with them that we will continue to collaborate to ensure that everyone should benefit from technology, free from harm''
Ken Corish (Online Safety Director at SWGfL) said:
''This new appointment represents a seminal moment in the Grid's journey since its inception over 20 years ago. David has been at the heart of the organisation's success and it is truly right and fitting that his oversight, expertise and vision on which the Grid has based its success and reputation should be nurtured and continued. SWGfL is in a safe pair of hands and I join with the rest of my colleagues in celebrating his appointment as CEO."