In response to Covid19 and the changing situation within schools, Barefoot has once again built on their toolkit of teaching resources. After first supporting parents and guardians with a huge range of home learning tools to be enjoyed with primary aged children, Barefoot has now turned attention towards helping school staff by easing the transition back to school and give kids the tech skills they need to make the most of life in the digital world.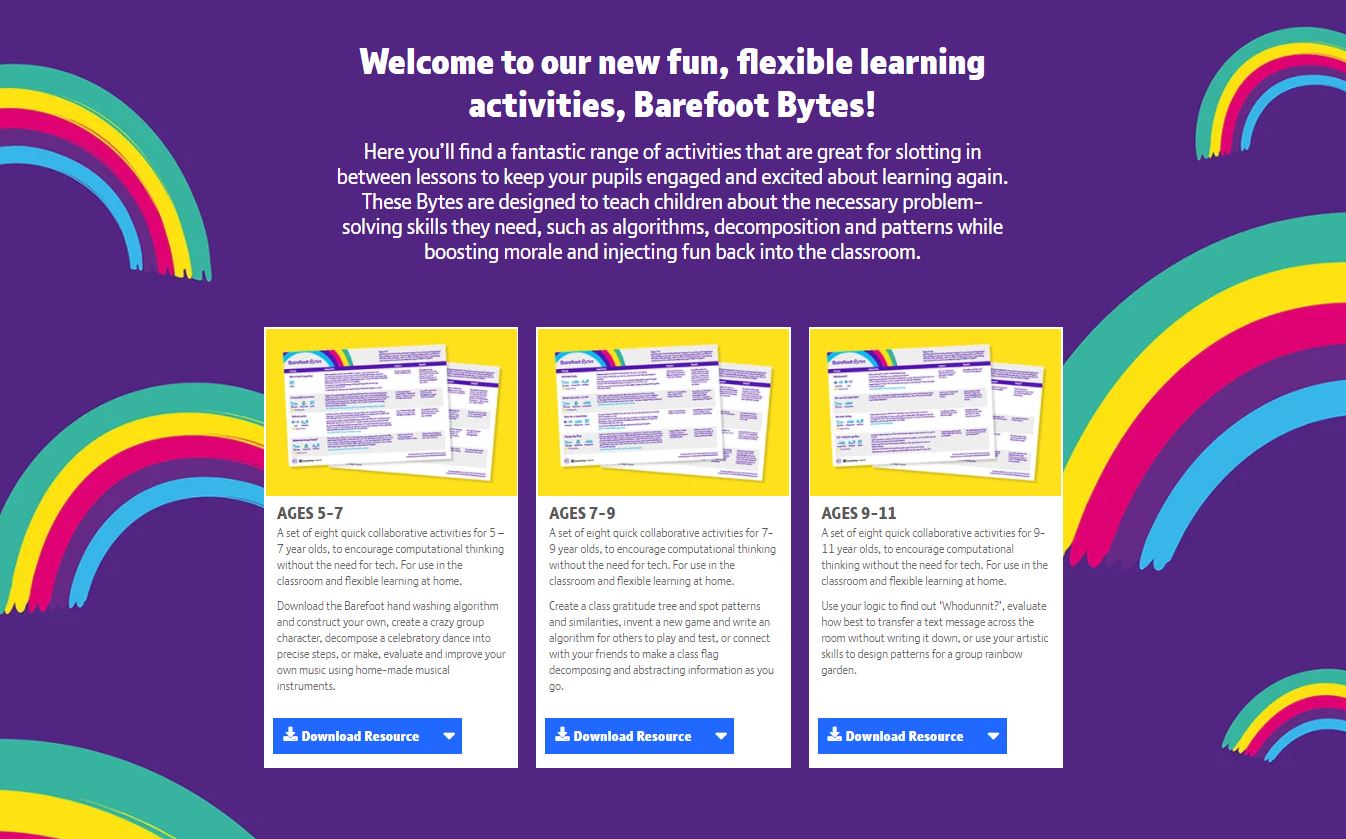 Barefoot's new resources 'Barefoot Bytes', provides fun and easy computational thinking-based activities for teachers to use in their classrooms. These short, flexible and adaptable activities engage learners with interactive tasks designed to hone in on some key computing concepts whilst also encompassing different subjects, including English and Maths.  
Importantly the flexibility attended from these new resources complement both virtual classrooms and social distancing guidelines, and also offer a downloadable handwashing poster for home or the classroom. 
 It's a slightly different approach to previous resources, in that Barefoot Bytes isn't a full lesson plan. Instead, Barefoot Bytes provide 24 tech-free activities spread across three primary age groups. The activities need no preparation and are great for lesson planning inspiration. Teachers can make them as long or short as they want. 
If you are a teacher or know a teacher who would be interested in going back to school with Barefoot Bytes, a free teaching account will provide access to everything Barefoot, or to learn more about how Barefoot can help, you can  watch the video below.