Have you heard? Barefoot has got a shiny new website. It's been around for a few weeks but you might not have had a chance to see it yet, so head on over! It's lovely, bright and intuitive with the same areas as the old website but with a brand new look. Why not take a look around?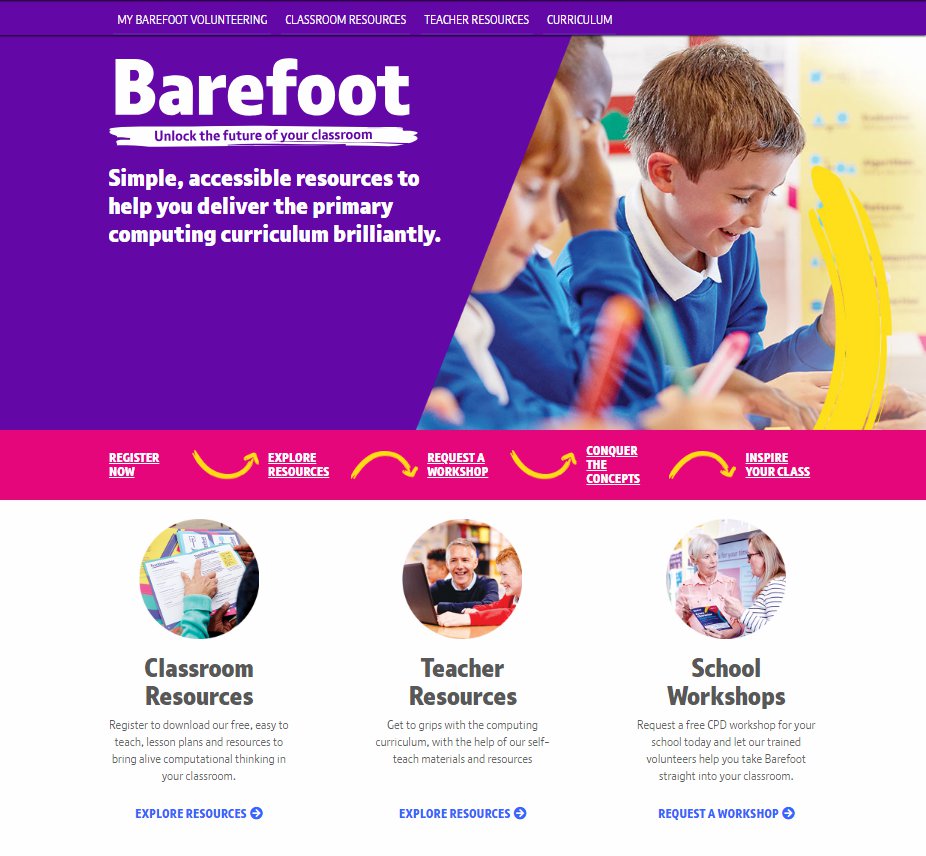 There are a few new things you can do on this website, for example you can add your most loved resources to your favourites, making it easy to find them in your profile area. The resources now have a related resources section with a "Step Forward" and "Step Back" suggested resource at the bottom of the page. Designed to help you work out a possible order to use our great free resources, this will help you with progressing through the materials. Here's an example from the 2D Shape Drawing Debugging activity.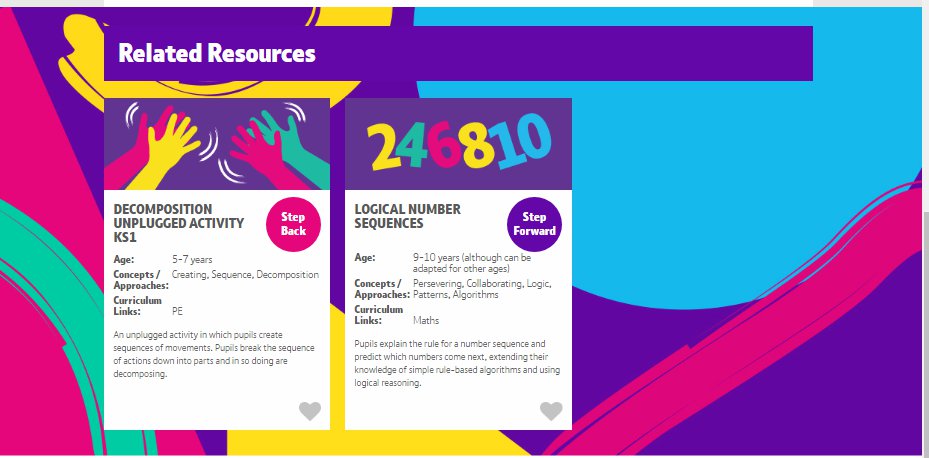 New resource, Stop, think…do I consent?
There's also a great new resource called, Stop, Think….Do I Consent?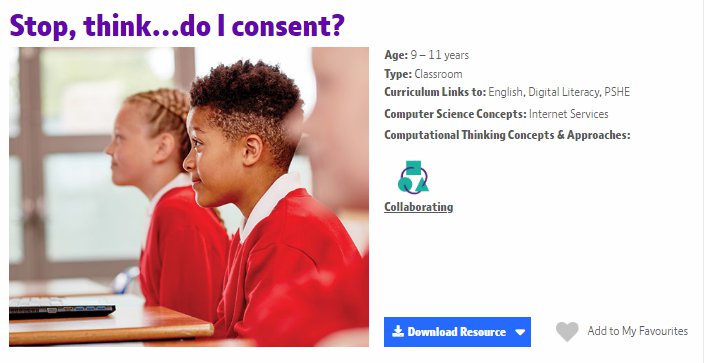 Designed for 9-11 year olds, this fabulous resource was developed with Safer Internet Day in mind, but it's always a good time to teach pupils about staying safe on the internet. In this activity, pupils learn about the terms and conditions of a variety of social media organisations, and reflect on the personal information which people consent to 'giving away' when they sign up to such websites. You can check out the resource, once logged in, here.
Stop, think…do I consent? Also includes a great "data gift" which helps pupils to remember what data they would be giving away to each company. They can make up the gift box and attach the various gift tags to it as a reminder of the data they are consenting to give each company.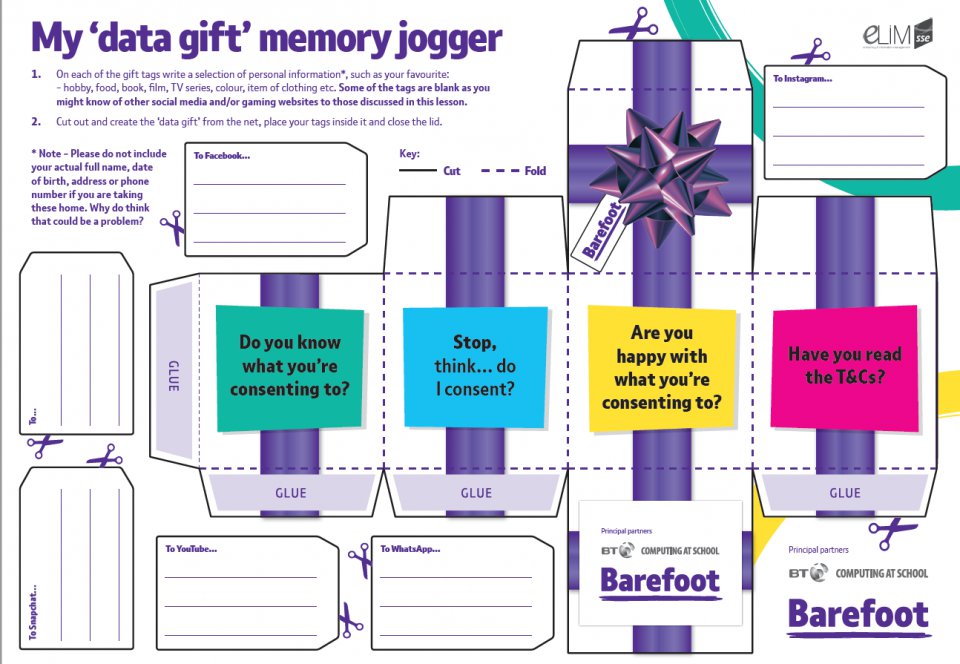 It doesn't end in the classroom with extra "gift tags" for use at home; letting pupils remind their older siblings and parents about what information they are consenting to give. I don't know about you but I find it all too easy to scroll to the bottom and tick I've read the T&Cs but in reality I've skimmed them at best, I don't know what I'm consenting to!
Why not take a look around our new website and look at all the other things Barefoot has to offer. If you're a teacher and you're intrigued about Barefoot why not request a workshop for your school, just click on request a workshop on the pink banner. We hope you love our new website and resource as much as we do!