We are pleased to announce that SWGfL's Online Safety Day has returned for 2021! This annual event powered by Facebook brings together thousands of professionals throughout the UK to hear about the current state of online safety for the new school year.
Listen to the leading experts in the field of education to learn about what new resources, tools and guidance can support you in keeping children and young people safe online. As always, this free event has limited capacity so don't delay in signing up!
Guest Speakers
Online Safety Day is bringing together some of the leading professionals in the field of online safety. We are joining some of the most renowned organisations to help spread valuable awareness around the latest tools, guidance and services to help keep children and young people safe online. Find out more about each speaker and what they are due to speak on below.
David is Director UK Safer Internet Centre at SWGfL; the national awareness centre and part of the European Insafe network.  David has worked extensively in online safety for many years with children, schools and wider agencies. David advises a number of Governments and school inspectorates on online safety strategy and policy, particularly with regards schools and curriculum.  David has recently been appointed as an expert adviser to the UN ITU
David has presented at conferences nationally and internationally.  He is a member of UKCIS as well as the Twitter Trust and Safety Council.  David is a Fellow at the EP3 Foundation and member of IEEE standard for Child Data Governance.
Supporting Parents
Carolyn Bunting is CEO of Internet Matters, an independent, not-for-profit organisation which helps families keep their children safe online
Carolyn has been at the helm of Internet Matters since its launch in 2014 by founding members BT, Sky, TalkTalk and Virgin Media. Since its formation, Internet Matters website and resources have become essential advice for parents and education professionals when it comes to supporting the digital wellbeing of young people.
Through her work at Internet Matters, Carolyn has become a well-respected spokesperson in the media, and recognised for her contribution, being a member of the Executive Board of the UK Council for Internet Safety and a number of advisory bodies.
Carolyn has bought together some of the largest global and UK companies to support this unified campaign. She is passionate about encouraging industry to collaborate to address this challenging societal issue, believing the issue is so significant, it deserves a collective industry response.
She has recently been awarded an MBE for Internet Matters work during the Corvid pandemic.
Before setting up Internet Matters on behalf of industry, she held several senior leadership positions in Vodafone and Sky. She has two children at secondary school, one of whom has autism
Can we all just calm down and look at some data? Moral panics in online safeguarding
Professor Andy Phippen is a Professor of Digital Rights at the Bournemouth University and is a Visiting Professor at the University of Suffolk.
He has specialised in the use of ICTs in social contexts and the intersection with legislation for over 15 years, carrying out a large amount of grass roots research on issues such as attitudes toward privacy and data protection, internet safety and contemporary issues such as sexting, peer abuse and the impact of digital technology on wellbeing.
He has presented written and oral evidence to parliamentary inquiries related to the use of ICTs in society, is widely published in the area and is a frequent media commentator on these issues.
Susie is a Director of the UK Safer Internet Centre. She is also a member of the NCA CEOP Command Strategic Governance Group; the International Telecommunication Union (ITU) Child Online Protection Working Group and the Broadband Commission Working Group. She's an Executive Board member of the UK Council Internet Safety (UKCIS). She recently became a Member of the World Economic Forum's Global Coalition for Digital Safety.
Susie is a Clore Fellow and was a finalist for a European Woman of Achievement Award Susie was awarded an OBE in the Queen's Birthday Honours in 2016 for 'Services to Child Online Safety'.
The Importance of Reporting at Facebook and Responding to the Evolving Needs of our Users
As Head of Safety at Facebook for Europe, Middle East and Africa, Dave has more than twenty-five years executive management experience within the technology, charitable and regulatory sectors. In his current capacity, he is a member of the WePROTECT Global Alliance's 2021 Global Threat Analysis (GTA) Steering Group, the Child Dignity Alliance and European Commission's Alliance to Better Protect Minors Online.
Prior to joining Facebook, Dave was a member of UNICEF's Expert Roster at the Global Fund to End Violence against Children (EVAC), Policy Director of the British Board of Classification (BBFC) and the Family Online Safety Institute (FOSI). Dave has chaired three prominent working groups for the UK Council for Child Internet Safety (UKCCIS) and prior to this held senior executives positions at IBM, Compaq and Motorola.
In 2014, Dave was admitted to the Freedom of the City of London for his charitable work around promoting accessibility and ensuring technology can support and empower those with special needs. 
Carmel has worked on the helpline since 2015, starting as a practitioner and now managing the whole project. In this time Carmel has helped, and consulted on nearly 10,000 contacts to the helpline, putting her in a unique position to advise government and work closely with industry.
Working on the helpline, hearing from schools, police forces, local authorities and youth clubs from all four corners of the nation has provided Carmel with a special insight into what online safety issues are effecting both young people, and the professionals caring for them.
Wendy has over 30 years' experience in the field of child protection as a practitioner, manager, trainer, researcher and lecturer, and most recently as an HMI and Specialist Advisor for Ofsted. Wendy has worked for local authorities, the NSPCC, the Nationwide Children's Research Centre and in social work education. Her research on parent's perspectives of the child protection system was published in 2010.
Wendy joined Ofsted as an HMI in September 2010 and has a range of experience in undertaking and leading inspections including leading the national thematic inspection of neglect which was published in 2014. She has a lead role in developing the methodology for Joint Targeted Area Inspections (JTAI), including into child sexual exploitation, child criminal exploitation, the neglect of older children, and most recently multi-agency responses to children's mental health. Wendy has been the lead author of the thematic reports on these JATI's. 
She was the Specialist Adviser for child sexual exploitation in Ofsted for two years before taking up her current post. She works in the policy team providing cross remit advice, guidance and training to the schools, further education and skills, early years, and social care remits within Ofsted, and is involved in developing frameworks for inspections. Most recently Wendy took a lead role in the Ofsted Review of Sexual Abuse in Schools and Colleges.
How to empower young people to shape attitudes and change behaviours online and offline
Alex is Deputy CEO at non-profit The Diana Award, which is a legacy to Princess Diana's belief that young people have the power to change the world.  He is founder of peer-to-peer support programme Anti-Bullying Ambassadors, a network of trained young people dedicated to preventing peer on peer violence and bullying particularly in schools. This is a programme Alex founded when aged 16, after experiencing bullying himself. The programme has trained over 35,000 young people across UK, Ireland, Greece, Miami (United States) empowering young people to keep themselves and their peers safe and happy, in 4,000 schools. 
Alex sits on the global safety advisory boards of several of the major social media and tech companies advising them on their approach to safety and online harms.  He's a regular expert on ITV This Morning, CBBC Newsround and a trusted government advisor. 
Alex was named on the Independent on Sunday's Happy List as one of the '100 people who make Britain a happier place to live' and has a keen interest on barriers to children's happiness and wellbeing.  
Topics for Discussion 
The event will be covering a wide range of online safety topics which have seen to be some of the leading trends throughout the year. Our speakers have pulled together their expertise to provide all the  information and guidance you need to help respond to challenges surrounding online safety including:
Online Sexual Harassment in Schools
Current impact and effects on students
New Resources, Tools and Guidance
Start the new school year with the right information
UK Safer Internet Centre Helpline Data
Statistics around online safety and harmful content
Reporting Guidance
Promoting and utilising reporting channels in education
South West Grid for Learning 


 Instagram
Facebook have introduced two new features for Instagram to help users hide comments and messages they don't want to see as well as limit the amount of unwanted comments and messages. These new features can be used if users are concerned about offensive material or unwanted contact. Find out how you can incorporate these features into your accounts.
The Diana Award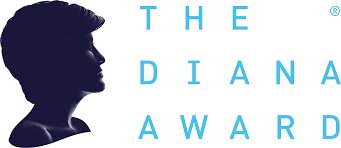 Internet Matters 
Professionals Online Safety Helpline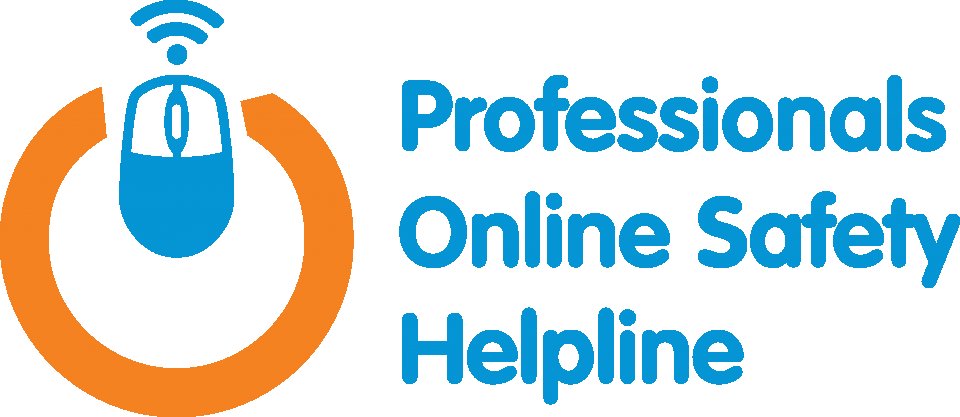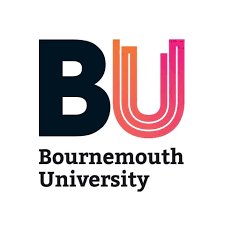 Bournemouth University
Professor Andy Phippen is a Professor of Digital Rights at the Bournemouth University. His section will focus around the impact of sexual harrassment in schools and the findings around the research undertaken. Take a look at the research he will reference.
Sexting: An Exploration of Practices, Attitudes and Influences
Internet Watch Foundation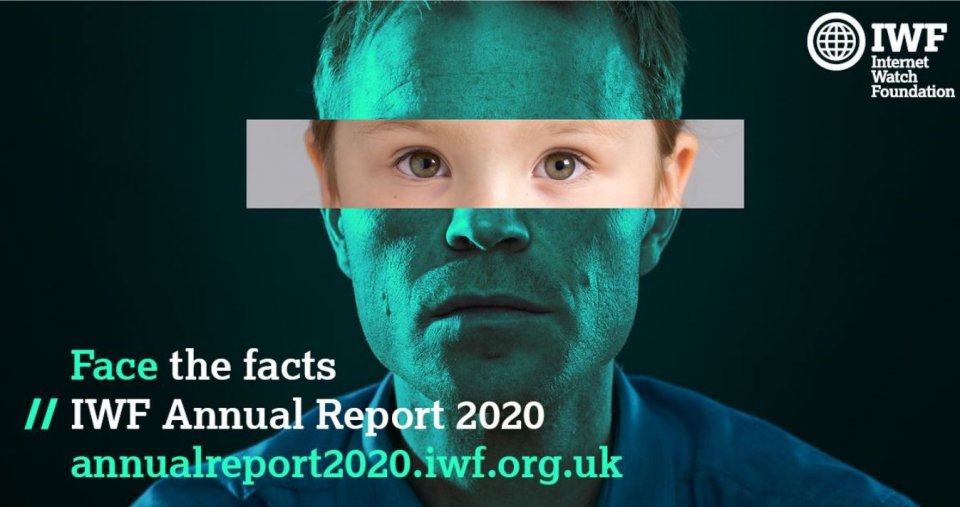 Opportunities and Events
Want to be in with a chance to win some free items from Facebook? Just put your school details below and we'll be choosing the first 100 schools to send some goodies to. Please note: We won't use this information for marketing purposes.
SWGfL are pleased to join with Bitdefender along with some of the leading experts in cyber security to bring you our latest event taking place on Wednesday 13th October. To register your interest and be the first to know when tickets are available, just fill out the form below. Tickets are limited so don't delay.
Register for Cyber Secure Schools Event 
The first 150 schools to fill in this survey will receive five complimentary licences for Bitdefender Total Security Software, as a thank you for helping us, Bitdefender and the University of Kent gather research around cyber security in schools.
Online Safety Day 2020 - Last Years Event 
Online Safety Day 2020 was met with hundreds of people from all over the UK, coming together to hear the latest news in online safety. The day brought together leading professionals from SWGfL, Childnet, Internet Matters and Facebook to share their own guidance amidst returning to school after remote learning . We have broken down the event to make sure you have everything that was included from the day.