SWGfL were pleased to join with Bitdefender along with some of the leading experts in online security to bring  a free event that took place on Wednesday 13th October at 13:00! 
We  came together for an informative session around the importance of protecting your school against some of the most common online attacks. Schools are currently facing a range of serious threats that target schools and other education settings. With so many attacks impacting on schools across the UK, now is the time to make sure your systems are well protected, for the sake of your learners and employees.
Guest Speakers
Cyber Secure Schools is bringing together some of the leading professionals in the field of cyber security. We are joining some of the most renowned organisations to help spread valuable awareness around the latest data, guidance and services to help schools stay safe online. Find out more about each speaker below.
Following his primary school experiences, Andrew became the ICT Strategic Manager in Merthyr Tydfil County Borough Council for over 2 years. This was followed by a secondment to the South Central Consortium delivering training and supporting strategic development of ICT in over 400 schools in South Wales.
Andrew is passionate about the use of technology in schools and supporting children, young people and adults with Online Safety and Data Protection issues. Combined with his skills in school improvement and the self-review cycle gives Andrew a unique breadth of knowledge and experiences. He is a self-confessed geek and advocate that technology enhances the learning experience and outcomes for all.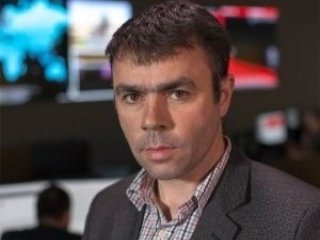 Danny O'Neill
Director - MDR Security Operations at Bitdefender
Dr VIRGINIA N. L. FRANQUEIRA is a Lecturer in Cyber Security of the School of Computing, and the Deputy Director (Education) of the Institute of Cyber Security for Society (iCSS) at the University of Kent. Her main research falls within the domain of digital forensics, with particular interest in methods for improving the investigation process of crimes. She is also active in research related to cyberstalking and protection of children online.
Poppy is a Data Protection Specialist with almost four years' experience working with Education customers of all sizes and capabilities, as well as the wider public sector.
In 2020 Jez ended an award-winning 30 year career as a UK Police Officer serving as a cybercrime specialist in the South-East Regional Organised Unit (SEROCU). Jez managed the highest risk cyber offenders, delivered proactive cybersecurity vulnerability and compromise notifications on behalf of the intelligence services and provided outreach education and training to schools and other organisations across all scales and sectors.
The experiences gained enabled Jez to have a rare view of the cyber threat landscape and the techniques and tools available to empower non-technical individuals to increase their cyber awareness and resilience.
Jez received two Chief Constable's commendations during his time with the SEROCU cybercrime unit – one from Thames Valley Police and one from the National Police Chief's Council recognising the national impact of his work.
Andy is an experienced and qualified cyber security professional with a history of delivering training and cyber security incident response. Andy has delivered seminars and training to a diverse range of clients including schools, healthcare, charities and businesses from small to multinational. Audiences have included technical teams of FTSE 100 global telecoms firms to premiership football teams. Capable of adapting delivery to different audiences from C-Suite through technical to end-users and achieving outstanding results. Invited guest speaker at a number of conferences, seminars and webinars.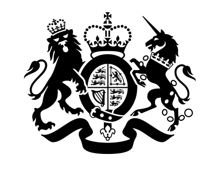 Arshid Bashir
Head of Cyber Security - Department for Education
Topics for Discussion 
The event will be covering a wide range of cyber security topics which have seen to be some of the leading risks being posed towards schools in the current climate. Our speakers have pulled together their expertise to provide all the  information and guidance you need to help respond to challenges surrounding cyber security including:
Common Threats
What is posing the most risk to your school?
Latest Research
What has been the impact on schools?
Preventing and Recovering
How to best protect your school's information.
Complimentary Bitdefender Licenses 
As part of this event we are researching the extent of cyber secuirty within the education sector. The first 150 schools to fill in this survey will receive five complimentary licences for Bitdefender Total Security Software, as a thank you for helping us, Bitdefender and the University of Kent gather research around cyber security in schools.